People Really Do Suck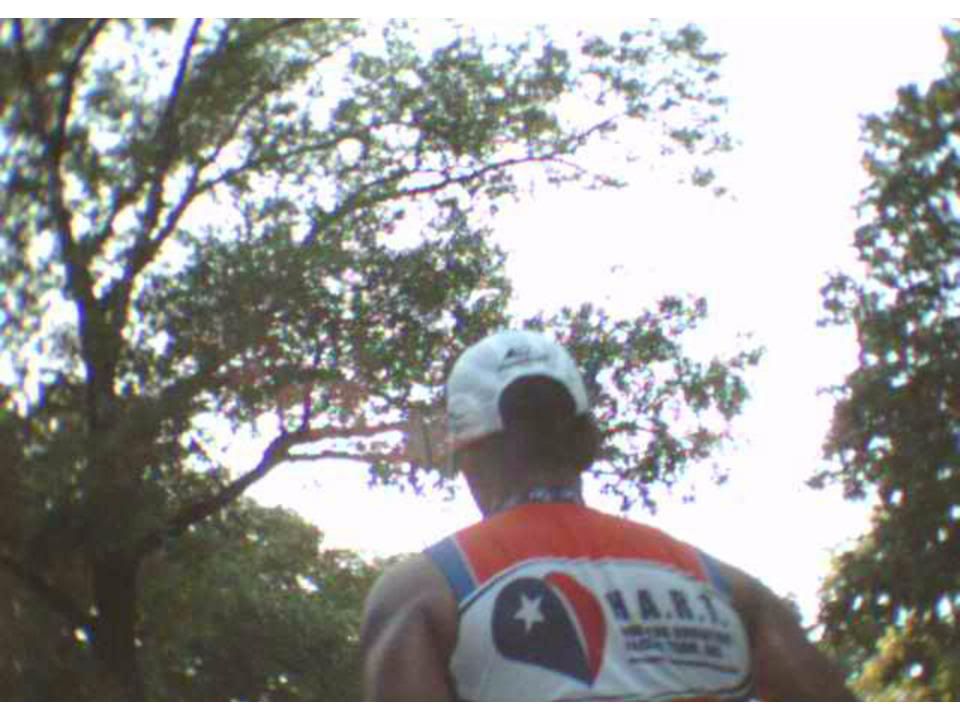 That references a quote from Mo's blog. As if not enough things were going on this weekend with our impending move to the Heights, along with Mo pouring some scalding 180deg temp milk on her feet, a drug dealer or some other bastard decided to steal her car leaving us with one less option for transportation. I have been told that there is a huge backlog of reported stolen cars, so I am skeptical about it actually being found, but of course Mo stays optimistic. At least one of us has too I guess.
Anyway, it was another good week of adventure race training. Thursday we kept it short and painful. We went over to the jogging loop and proceeded to do half-mile intervals, with the objective of trying to keep the same pace throughout the workout. I was able to do it and even got a PR in the process, beating my last time by about 2 seconds. Then we finished the interval with one tempo mile run. I barely missed six mins, right behind Tom, but it still felt good--I was able to keep my speed steady throughout the workout. Then we moved on to the dreaded lunges (my legs are still sore!) then a little fun set of sprints. I haven't gone on a full-on sprint session in a while, so that felt good, sort of. At the end, we had a grand sprintoff between all the fast people in the group. Thankfully I won...it was all spawned by this newer guy Chris who edged Rick out on one of the sprints. Hilarious! Anyway, it was a good workout.
Saturday morning I went on my ritualistic morning ride through town. I started from home, going Kansas-Cohn-catwalk-Nolda-Inker-TC Jester-Washington-Ashbury-Memorial, to Starbucks to say hi to Mo. She wasn't up front, so that was a bit wierd. Mike rushed back to tell her I was here, but then she didn't come out right away. Then Mike told me that she had burned herself with the hot milk. It didn't look nice at all. But she was being a trooper. I sat with her in the back for a short while, then she decided to head home because it was way too painful for her to walk around and do her job. After escorting her to the car, I continued on my bike ride. Memorial-Shepherd-Kirby-Lazy Lane-Inwood-Willowick-Inverness-West-Willowick-Ella Lee-Bellmeade-Avalon-Kirby-Shepherd-11th-Heights-20th-Calvacade-Fulton-Burnett-Elysian-Providence-Main-Walton-Melwood-Moss-Key-Reagan-Pecore-11th-TC Jester-Petty-Radcliffe-Kansas.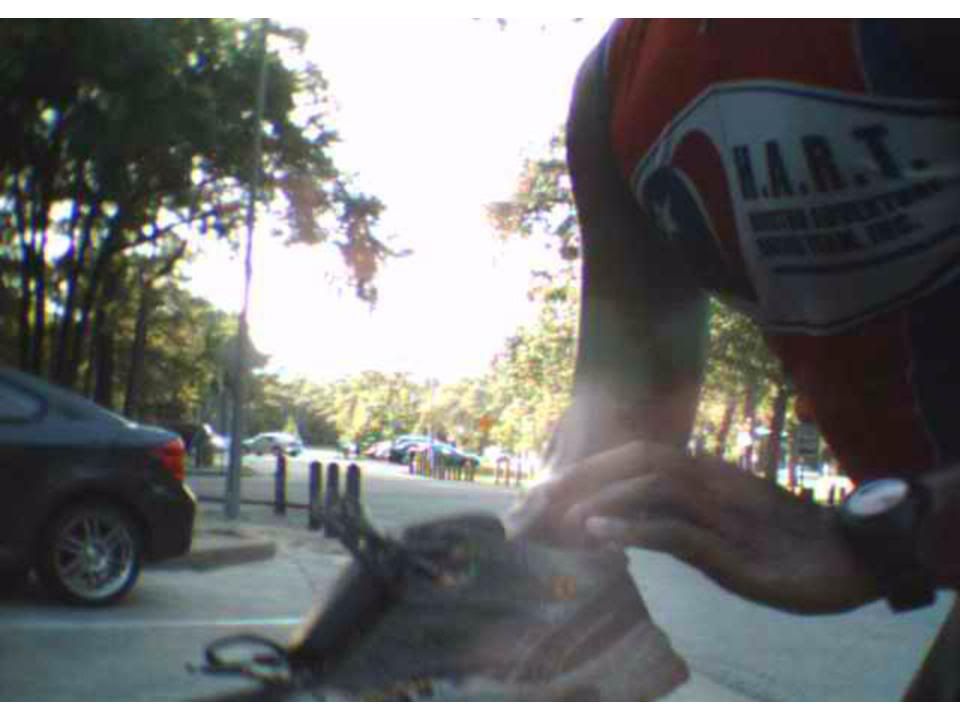 Sunday, I planned to go to Rick's Lakehouse for some paddle practice, that is, after I had to take Mo to work after finding out that morning that her car was stolen. Nice. That same night some ass got locked out of one of the townhouses and was raisin hell trying to wake up the guy who had apparently passed out inside. It went on for hours and it was so loud that it sounded like he was pounding on our doors! Finally, when he started honking his horn, I had to go out and say, "Can you PLEASE chill with the horn?!?" I'm sure he went to some bar or something, came home late, found himself locked out, and viola! Unbelieveable--no sleeping in for Kenny this morning...I had to get to Rick's lakehouse by 9am anyway, but it would have been nice to have at least a couple more hours of sleep. What a weekend.
I was over at Starbucks consoling Mo when I finally had to leave. Thinking I had to be there on time or meet the wrath of Rick, I sped over there at probably 80-90+...leaving sometime after 8am, I made it there by 9--I think that's a record for me! So when I get there, I realize I'm the first one there. WTF?! That gave me time to talk to Rick about recent events and how the world is going to shiznit. People started to trickle in, but a lot less people than I expected. Apparently some people most likely partied it up (without inviting me!!) and were hung-over. Even RANDY was a no-show: Rick told me he was gonna make the trip up to put his new Esperanto in the water! Oh well, it ended up being Eric and Janet, Hyper-Turtles, Michelle, Maurice, Rick and Lori, and one other new guy. As promised, Eric and Janet brought up Bruno, Yoda, and Luke, their dogs. Fancy didn't take too much fancy to this and almost ate Luke! But everything calmed down once everyone was retired to their corners.
We started with a paddle...everyone but me paddled sevys since they were practicing for the upcoming sprint at Muleshoe. I wasn't getting in one of those rubber duckies unless I really had to, so I just paddled the solo Otter. After a few minutes of sevy pointers, I did my own down and back paddle in the lake. Before that though, Yoda, unable to take it anymore, decided to jump in the lake and swim after Eric and Janet who were already down the lake quite a bit! So I had to play rescue boat and scoop up Yoda. It was so funny--that would have made a great pic! After that, we had trouble hitting critical mass on doing anything else, so everyone pretty much went home afterwards. I had to go anyway and pick up Mo. As a substitute I went to Memorial later that day and did a brick. I first ran the picnic loop to calibrate my foot pod, then rode the trails for about an hour and then ran the trails for another 45min or so. It was a good workout. I brought the helmet cam with me, and I even posted the video on
YouTube
. Is bad filming, but I'm just starting. Stay tuned for better footage.
That's pretty much it...except I wanted to end it with this photo from Lake Whitney--now that's camping Texas style!! Hilarious! I'm guessing its not an ultralight setup...Results are also up for the same race on
Rattlesnake's page
.