It Aint Trainin If It Aint Rainin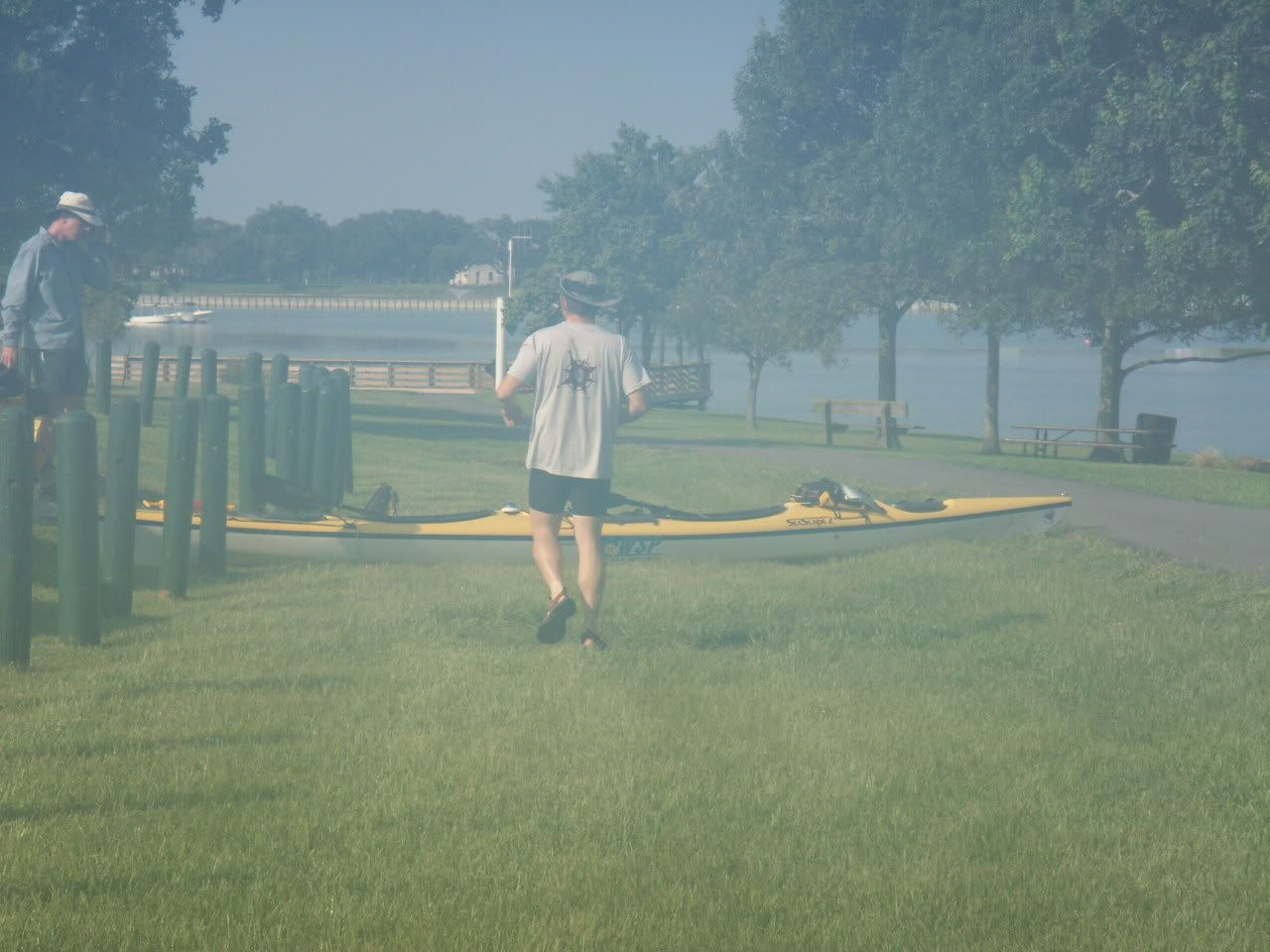 Good times, good times. The week started off pretty nicely with a hard, brick-like training session on Tuesday. I was teamed up with Monty and we had to do a short 2mi trail run, bike the TT course, another short 1.5 mile trail run, then finish off with another bike of the TT course. We started off pretty strong, setting a fast pace on the first run. We took it a bit easy on the bike, thinking the training session would be a long one. So, not too bad of a bike split. But then I heard a hissing sound. Nice. I most likely pinch flatted since I still had the liners in and I had forgotten to air up before practice. Regardless, we decided to go on the run and deal with it when we got back. Still in front, we kept a good pace up. Then my assessment was correct as the tube would no longer hold air. After fumbling with two CO2 cartridges, Monty got his floor pump and we aired back up and headed back in for the final bike. Again, a moderate pace, since we had to do the loop twice. Weird thing was that by the time we finished, everyone was already back and done with the workout. WTF?!?! Apparently we got LONG-coursed. Nice. Oh well, we got that much of a better workout than the rest of the group.
Thursday would be an easier workout since the last race of the sprint series would be that Saturday. We started off with a short run out and back to the mile marker in the trails. Then we rode bikes, green trail and back, then the TT course. About an hour of goodness. Some people went on to do another run, but I decided to stay, trying to mix up the intensities of my workouts. Since Tue was a hard one, Wed had to be an easy one. Wednesday and Friday I swam during lunch, doing 200m intervals.
Saturday, I had planned a treat of an urban ride, going to work and back. Would have been about 40-50 miles. But, as I rode to *$ to get a coffee and say hi to Mo, the clouds started to roll in. According to the radar the cells were heading in a westerly direction, so I was hoping it would stay south of town. I waited it out at *$, but it would not go my way. It started to pour like nuts. There was no way I was gonna be on the roads with that poor visibility and risk some idiot turning into me. So after a bit longer, I decided to just go over to the fruit loop and ride for about 30miles. It was still coming down, but I didn't mind it because it had a cooling effect--temps were only in the upper 70s. Only. For most of the ride I was the only one riding. Then the Red Bull car pulled up--apparently they were looking for stalwart people who braved the nasty weather. I stopped and picked me up a drink and continued on. It was one of my better, fun rides--no people to swerve around and worry about. Averaged about 22-23mph.
Sunday was paddling with one of my teammates for No Sweat, Jackie. Monty and Randy would tag along. We went down to Clear Lake and paddled up Armand Bayou. It was a really nice paddle and we saw quite a bit of people paddling. It was another hot day. Once we got up the bayou, it was a bit shaded, but as we headed back it was heating up again and we didn't have any cover. Regardless, it was a good 11-12mi paddle. I still have to figure out something for my seat as my lower back started getting irritated again towards the end. Plus, I need to get padding for underneath my heels. Much to do this week before the race...not to mention moving! Fun.
That's it. I'm done. Training for me will most likely be disrupted due to the move, but that is fine since I should be tapering for the 24hr race this weekend anyway. Temps are forecasted to push near or at 100...looks like we'll be going snails pace...