No Sweat Was No Sweat!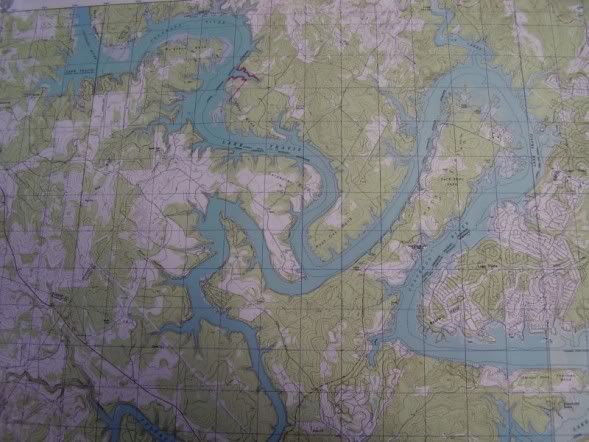 So the week before the No Sweat race we decide to schedule moving out of the Kansas house and into the Walton house. Good idea...man, I was so stressed! Thankfully a handful of HART folks, including Rick, came over that Wednesday to help move stuff. We had a convoy of trucks, SUVs and a trailer to move all our junk. It was so smooth that we moved about 90% of the stuff in one trip! We just came back a couple more times to clean up and pick up the random knick knacks. So with everything at the other house, I could finally concentrate on the race.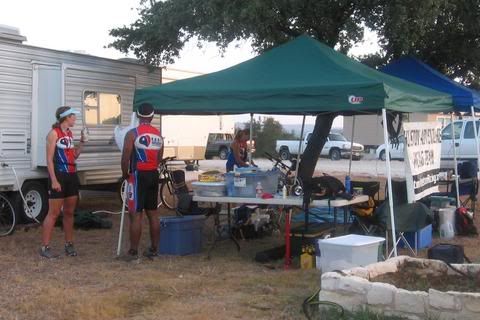 I was racing on HART/TexasDare.com with Rick, Allison, and Jackie. I knew it would be a good race, I just didn't know how it would be with Allison since I have never raced with her before. I haven't raced with Jackie before, but at least we trained with each other at HART consistently. Anyway, that Friday Mo and I drove over to Austin to set up our gear. The Bludworth's graciously offered us a spot in their little room to stay at that night. Most of the big Texas teams would be there, all except MOAT of course. All in all, it was about 30 or so teams that started the race. After setting up our TA's we decided to go to that Lakeside restaurant on Pace Bend road again, even after our experience with it the year before--SLOW service. And we paid for it--service was SLOOOOW again! Man, next year, just say no! That was horrible. And the portions are so small anyway. We're definitely gonna drive a bit farther next time--that's how bad it was. When we finally got our food and finished up, we headed back to Highland Lakes Camp and turned in.
Next morning we headed back to TA to tie up some loose ends and then it was off to the prerace meeting. I saw Kip on the way and I knew he was gonna ask if I was racing with Dead Reckoning. I said no, TexasDare. It is interesting that he would ask...I guess he was trying to size up the competition, with who the other navigators would be racing. Prerace meeting was straightforward and we were given a few more minutes before we had to meet up at the start line.
At the start, we were handed our first instruction sheet. We didn't wait too long until the command to start and we were off. The first section was an aerial photo nav through Highland Lakes Camp--I love these! We agreed that we would bust it out during that race, instead try to keep it at a slow, steady pace to ensure everyone finished this time around. See
last year's race report
...So we picked up the 5 points on this leg with no real problems...just one where I got a bit turned around on the aerial map. We were heading back to TA in no time.
Next section was a marked bike course through Pace Bend park. No real issues here either as it was pretty much marked throughout. There were sections where it was a while before the next marker, making me nervous, but eventually we would see another. 3 cps here and we were back to TA again. We shone on the next section--it was a ferry to Lago Vista across Lake Travis on ONE boat for all 4 team members to do another trek section. This would prove to be an interesting crossing. Some people had canoes large enough to get everyone inside, but we had two kayaks. We decided to take Rick's kayak, which had one big hatch, having two inside and two outside, sitting on top of the boat. Heading over there, we were cruising! We actually caught up to HART/Muddy and Bloody, who had decided to have two people swim--this was obviously a lot more drag on the boat. We we docked and headed to the next 4 points in the subdivision. No problems. It was so quick, with our hardly running technique, we had the 2nd fastest split for this leg! Unbelievable! We headed back to the boat and tried our technique of ferrying again. This time, Muddy and Bloody tried our technique as well and were actually doing it better than we were! That was because of the one big hatch--the water was a bit rougher as the wind picked up and we were taking on water. Eventually, Rick and Allison had to get off of the boat and swim the rest of the way back. The boat shot like a rocket as soon as they got off--the difference was amazing!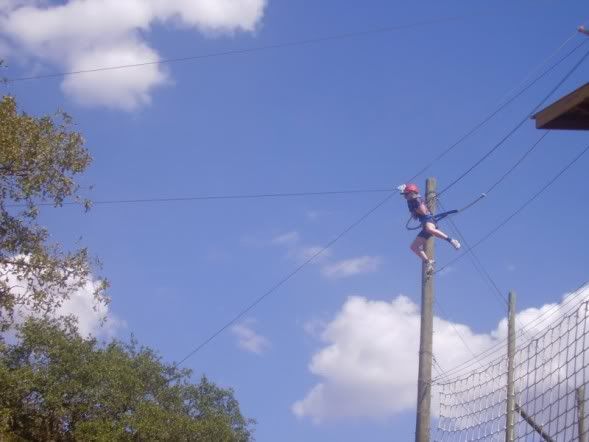 Next was a paddle to the other side of Pace Bend park. No problems here--the boat drop was easy to find since there were a few boats already in front of us. We docked and headed up the boat ramp to find the first point. This point reminded me of the CP I had issues with at the first NavChallenge event that was held here. And wouldn't you know it, I had problems again. I figured it out after the race that I had not gone far enough to go up a draw, putting us about 200m out of where I thought we were. We wasted a lot of time on this one--about an hour or so. It was a bit disheartening. Finally Rick suggested that we head back out near the boat drop, to a place where we knew where we were...we did it and did a straight shot. Found it, thankfully. After that, the next point was cake as I did a straight bushwhack to that one too--I wasn't goint to risk it. After those "quick" two cps, we were heading to the ropes section back in the Camp. On the way there, we passed Hammer Nutrition and one of their teammates asked, "did you guys do the ropes already?" Ummm, since we were trekking that way, possibly not...regardless, we said "yes!" He then asked, "did Rick grab the bar?!" Not knowing at all what that meant, we of course said "yes!" That at least gave us a foreshadowing of what we were going to be doing at the ropes...anxiety started to rise within me...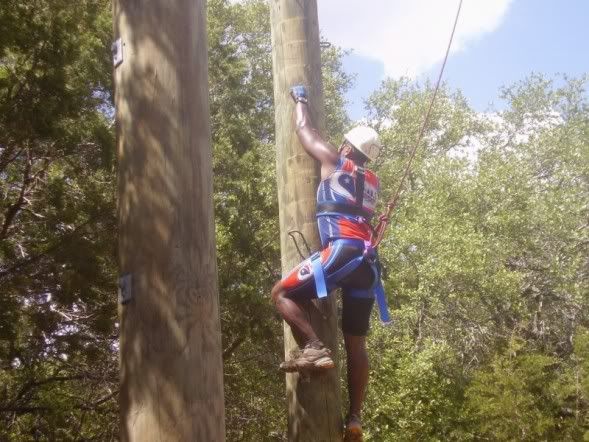 The sun was baking down on us at this point, so we walked almost all of the way over to the ropes section. Once we got there, I stared in horror. Okay, there was a zip line, but that was the least of my worries--we also had to climb a pole, stand on a pedestal on the top and jump to grab a BAR! This is what they were talking about! My heart was pumping like mad as I screamed, "awww, hell no!" But first things first, the zip line. We had to climb a tower to get to the top...no real problem here. That thing was about 30ft or so high. Then, jumping off was the next obstacle. I stupidly asked, "what's the best way to do this?!?" He said, "just step off..." He didn't warn me about the initial drop--the zip line was not taut, so there was a second or two of freefall before you were caught by the line--my heart almost came out of my mouth!! I'm sure I probably whimpered as that happened. But when I was going, it was no problem. I clipped off, climbed down the ladder, and it was off to the Power Pole. What made it worse was that there was a long line waiting to get through this one, so we waited about another hour, pretty much eliminating us from top 5 contention. We snoozed underneath the sparse shade until it was our turn, then my heart was pumping again. We had to do it in pairs, so Rick and I went together. Allison and Jackie had already done their attempt, but failed to grab the bar. Rick climbed and then I followed after him. Wow, there's not very much space up there on the platform! It took us an eternity just to get into position to try and jump for the bar! The pole was shaking like crazy! But as soon as I looked at the bar, our objective, a soothing calm came over me. I counted us down and then we jumped--yeeehaw! We caught the bar!! It was an awesome feeling! We then were lowered down and we got out of the gear and headed back to TA to get further instructions.
We had lost so much time waiting at the ropes that we no longer were in contention, so from then on we pretty much just walked the rest of the race. We loaded up to prepare for the monster leg of the race, which started with a paddle to Gloster Park. We trekked back to the boat drop and paddled over to the park with no real issues. We got there and we had 3 cps there before heading over to Muleshoe. No problems. Once we got to the last cp there, we found coordinates for the canoe ferry over to Muleshoe. Nice. We bushwhacked our way back to the lake where a fleet of canoes were awaiting us--only one per team again. We were having issues steering, but we eventually made it over to the other side. There we found our bikes and a mini-TA box that race management had transported for us. We loaded up pretty quickly as to do as much of this leg in the daylight--the sun was starting to set. We did the cps on the trails first as those are never fun to do at night. We got pretty much all but two before having to turn on our headlamps. On our way out of the park to hit the next two cps, a tarantula apparently wanted to see us out--I stopped, not knowing what its intentions were. We slowly went around it...then apparently Jackie saw a scorpion just right after that--crazy! Before heading out of the park, we stopped at the showers at the park entrance. Like last year, there were several teams parked here, trying to cool down. The attrition had started...we headed out on the darkened roads and picked up the first cp with no problems. Over to the 2nd cp, again no problem...except that the heat had taken its toll on our team as we had to stop at a nearby Exxon station and chill in the AC. It was a required stop as one of our teammates was beginning to get nauseous. We took our time and I was actually somewhat enjoying the slow pace. It was pretty much like a training camp. After about half an hour, we headed back to mini TA to do everything back in reverse to get back to main TA.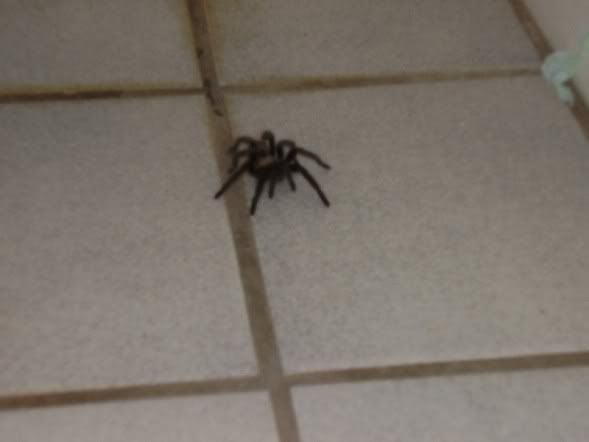 The canoe ferry went a lot better this time and we found our way back to our boats relatively quickly. We paddled back, but half of our team was fading. Ensuring that we would finish, we took it real slow back to the boat drop. We eventually made it back, hoping that this would be the last leg with the boats...but we noticed that some of the leading teams' boats were missing. Crap. So we trudged back to TA getting our instructions for what would be the last leg of the race. First a trek section through Pace Bend again and finally a paddle back to the main boat drop and finishing back at TA. I took my time plotting the cps for this section as we were in no hurry...we just wanted to finish the section before the 8am cutoff. Of course, the first CP was the same one I had issues with on the first Pace Bend nav. This time I did a long pace count until the hill. I found it a lot easier this time, thankfully! We bushwhacked to the next point, following the road to a cave/draw. We eventually found it as it was in a dense thicket. Next point was on a hill--got it. Finally, one at another draw. Found. In no time we were heading back to our boats--we would easily finish within the time cutoff...we just needed to finish the paddle.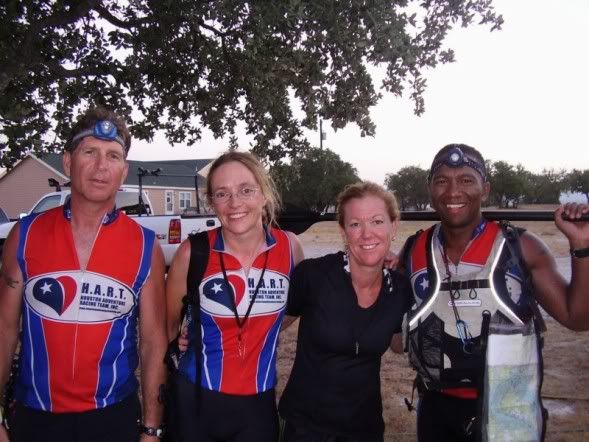 We slowly made progress along the water, following the shore to our destination as dawn began to break. It was actually a great sight, a great feeling knowing we would be done within the next hour. We were just paddling along, minding our business, when I instinctively looked back and saw strobe lights...another team was gaining on us! That's when I said we couldn't let them beat us. We picked it up a bit, just enough to keep a gap between them and us. We finally beached our boats and headed up that hill one last time to TA. We had finished. The funniest part was that, besides not running much of lick and not trying very hard, we still finished 10th! Check out results here:
I calculated splits too
. About the same number of teams dropped out this time, but it was only a 3rd of the total number of teams as it seemed that more masochists decided to show this year. All in all, another great race by Too Cool! Although we weren't in the thick of the competition, it was still good training for me, especially for Nationals.
BTW, Mo did a GREAT job as our TA support crew, staying up in the wee hours making sure we were fed and hydrated! You could tell all the other teams were jealous--even Tom's team stole food and drink from our fully-stocked pantry!! :)