New Addition to Our AR Family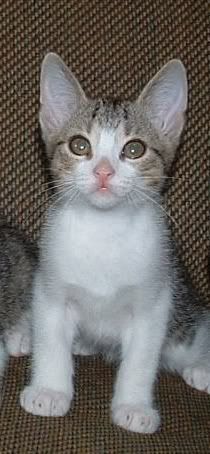 So Nikko has joined the fold. This little kitty has crazy speed and agility...now if only I can teach her how to navigate! As long as you have a laser painted on the ground, she'll follow you anywhere!
Anyway, last week was pretty good training-wise. HART sessions were pretty sweet. Last Tuesday we did trail runs then got some mileage on the fruit loop. Deb of
AART
made a guest appearance at practice so that made it seem like the good ol days. We had dinner afterwards at Los Cucos. Good times. Thursday I got there a bit late so I missed the first run, but then joined up again for a ride on the green trail and then we finished it off with a trail run and cals.
Saturday we went for a Super Secret training session up at
Rocky Hill Ranch
. Only problem was that by the end of that week we found out it wasn't so much a novel idea or even a secret--everyone else was going there to train for
TerraFirma
. Nice. That morning we were running a bit late because the day before I had a
dentist appointment
that required 4hrs of work and Zanax, so I was out pretty early that night. I had to pack everything that morning. Anyway, I prob was going 90 on I-10 and 71--Tommy was amazed by the time I made on the road. When I got there, they were still fiddling with Nick's bike and I even had to wait for them to finish up. Funny. Since 24hrs of RHR was going to be run in reverse, we rode the trails in reverse that morning. It turned out to be a lot easier of a climb going that way--its a lot more of a moderate slope and no Fat Chuck to climb right at the beginning! We had to be careful because other riders were still riding it the normal way despite our efforts to get Boomer to tell everyone to ride it in reverse. I even got a tip from a reliable source that TF will be run in reverse too, so I don't know why you wouldn't run it in reverse otherwise. No worries.
Mo and I ended up leaving right after one lap because we had to get back into town for a secret engagement...I got us tickets to the opening night of the
Symphony
. The rest of the crew went on a second lap. Sunday I rode from Walton to Starbucks to the fruit loop and did intervals (10min at 90%max HR) for an hour then rode back home. It was another good Sunday ride. Riding through the Heights and West End is always relaxing on a Sunday morning. This Tuesday was another good one. Rick couldn't show, so Tom took charge and we rode over to Shepherd hill for some repeats on the bike and on foot. I had planned to take it easy and kept the pace level at the beginning. But of course my chase instinct took charge and once Michael tried to put it on, I had to go with him. I didn't try to pass him, just keep his pace. So it turned out to be a tough workout for me. Tonight I'll probably do more interval work to prep for the 40k TT this weekend.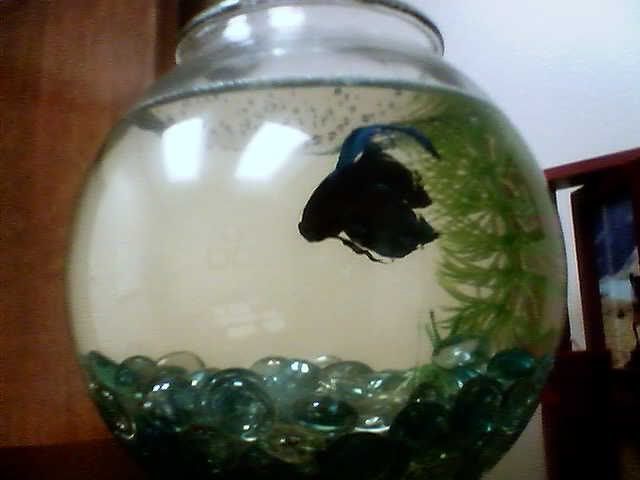 So that's it. Sorry not that many pics for this blog, but we forgot to take some while at RHR this past weekend. We should have some from this coming weekend--I'm helping out with the
RunBikePaddle
race at Double Lake. Until next week...happy training! BTW, this is Unagi. He keeps me in line at work.